Autumn holidays in Castelrotto – South Tyrol
…when our region is plunged in a golden light
A holiday in Castelrotto is particularly comforting in the autumn. The sun bathes our landscape into a magical light and paints long shadows on our meadows and pastures. Now is the best time for long excursions, because the temperatures are very pleasant and the air is generally much clearer, so you can enjoy a better view. Visit the magnificent ruins of Hauenstein and Salegg, or climb the tower of the beautiful church in Castelrotto. On our farm, a very special highlight awaits you: with the loving assistance of Grandma Maria Anna, you and your children may participate in cooking and crafts courses. Discover how our traditional South Tyrolean dishes are prepared, or create a "Sciliar Witch". Our tip: it will make a great souvenir for your folks back home!

To make your vacation in Castelrotto truly unforgettable
If you plan your holiday in Castelrotto in the autumn, you will experience our region from a very idyllic and serene side. A hike to the Church of St. Francis on the Alpe di Siusi is now particularly worthwhile, just like a visit to the Castle Forte (Trostburg). But even in October there will be plenty of entertainment, because the Kastelruther Spatzen organize their big tent festival! Don't miss this truly unique event! More tips for the autumn include, for example, a hike to the farm Pflegerhof with Törggelen in a wine tavern in S. Osvaldo and a walk on the hiking path "Oachner Höfeweg". During these excursions, you may fully enjoy the autumn nature with all its magical colours!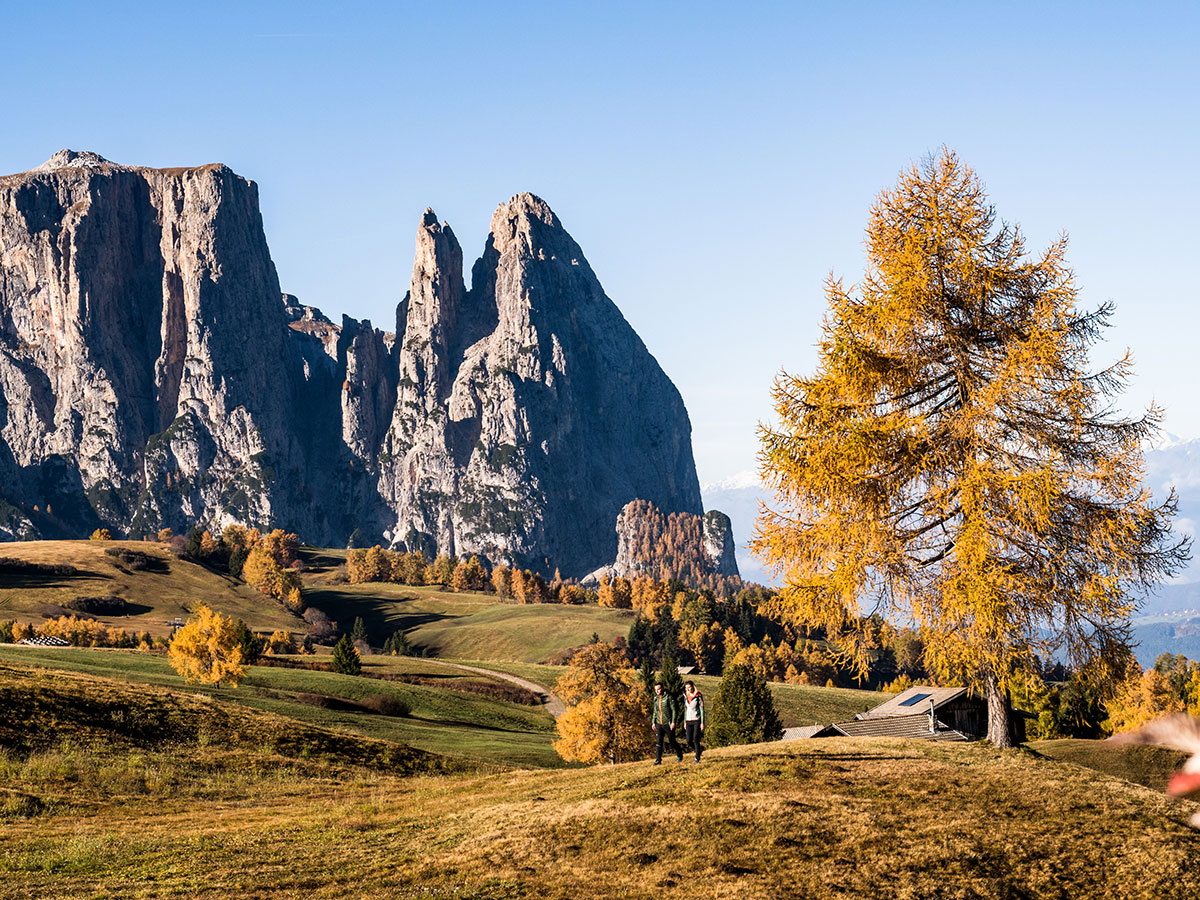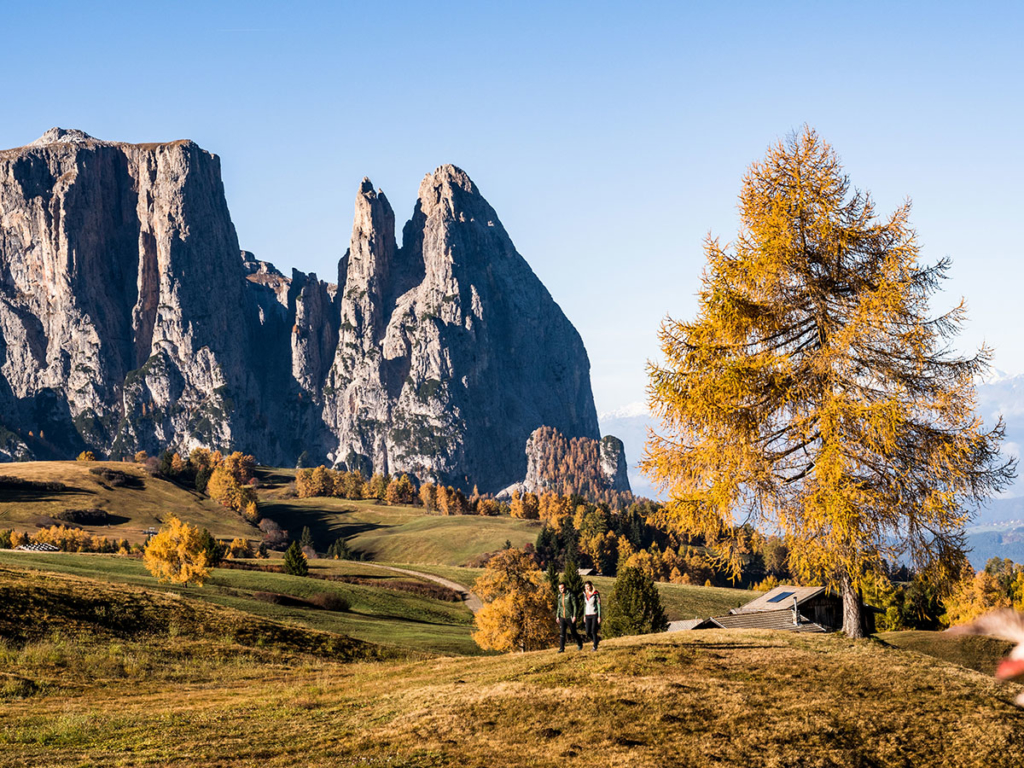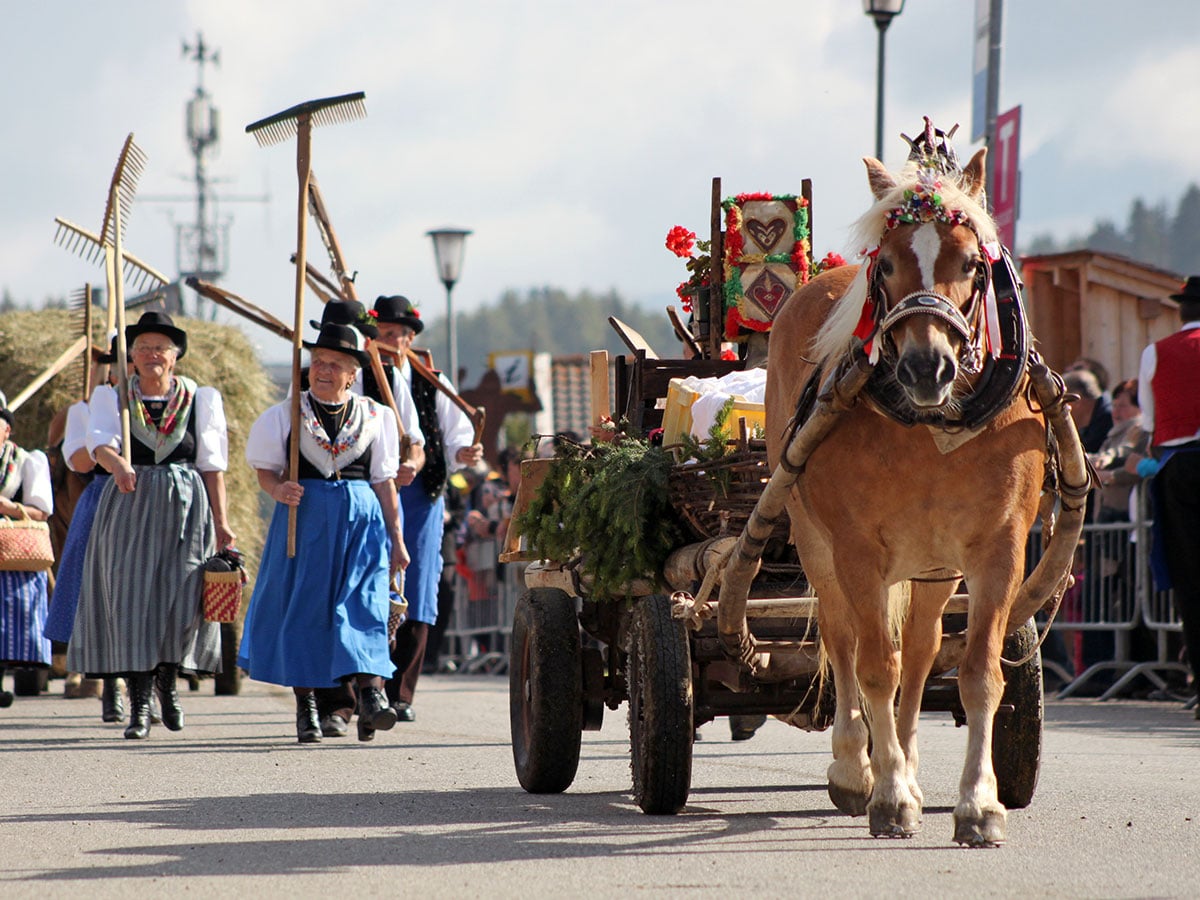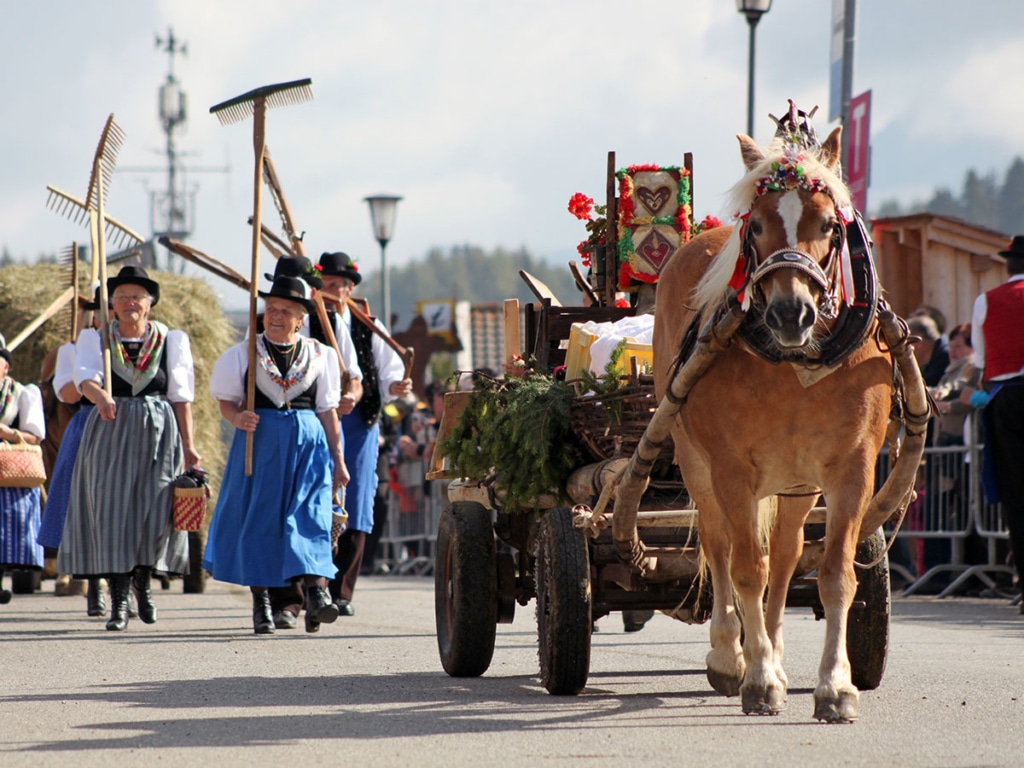 Törggelen and Cattle Drive – Golden autumn in South Tyrol
At no other time of year, you may experience South Tyrol as multifaceted as in autumn. The colourful nature invites you to go on long hikes. A variety of autumn events allow you to discover South Tyrolean traditions and customs. Don't miss out on a Törggele Hike or a Törggele Evening with delicious delicacies.
weiterlesen
➤ Die Ruhe, der besondere Lichteinfall und das prächtige Farbenspiel machen Ihre Herbstwanderungen und Bergtouren einzigartig. Dank der guten Anbindung an die Wanderwege starten Sie direkt von unserem Hof aus.
➤ Auf keinen Fall verpassen sollten Sie beim Herbsturlaub in Südtirol den traditionellen Almabtrieb. Festlich geschmückte Tiere kehren von der Seiser Alm zurück nach Kastelruth auf ihre Höfe. Neben den Feierlichkeiten werden auch traditionelle Gerichte verkostet.
➤ Anfang September können Sie auf der Seiser Alm - Compatsch den traditionellen Almmarkt mit musikalischer Unterhaltung verschiedener Musikgruppen und original Südtiroler Küche besuchen.
➤ Jedes Jahr im Herbst findet in Südtirol das "Törggelen" auf urigen Bauernhöfen und traditionell-modernen Buschenschänken statt. Wir empfehlen Ihnen eine Törggelewanderung in herbstlicher Atmosphäre mit anschließender Einkehr, um die typischen Südtiroler Törggele-Gerichte, serviert mit einem neuen Wein oder Most, zu probieren.
➤ Wenn Sie Ihren Herbsturlaub bei uns im Oktober verbringen, dann sollten Sie unbedingt das Törggelefest im nur 4 Kilometer entfernten St. Oswald besuchen. Überall riecht es herrlich nach gebratenen "Keschtn" und Sie können typische Gerichte, wie zum Beispiel die Gerstensuppe, Krapfen und natürlich auch ein Gläschen Südtiroler Wein, probieren.

➤ Das Erntedankfest findet jedes Jahr im Herbst nach der Ernte statt. Nach der Heiligen Messe findet eine große Erntedankprozession statt, bei der Sie die traditionellen Trachten, das Brauchtum, Religion und Kultur hautnah erleben, bewundern und miterleben können.
➤ Seit über 30 Jahren findet am zweiten Wochenende im Oktober in nur 3 Kilometern Entfernung von uns, das Kastelruther Spatzen Fest statt. Drei Tage lang können Sie hier in einem riesigen Festzelt und vor der Traumkulisse der Seiser Alm und den Dolomiten, der beliebten Volksmusik lauschen, am Frühschoppen und an der Autogrammstunde mit den Spatzen teilnehmen.
Golden autumn in South Tyrol